Edit Academic Event request - Draft Status only
In the Your Event Drafts frame, click on # Event Drafts in which you are the Requestor link (highlighted below).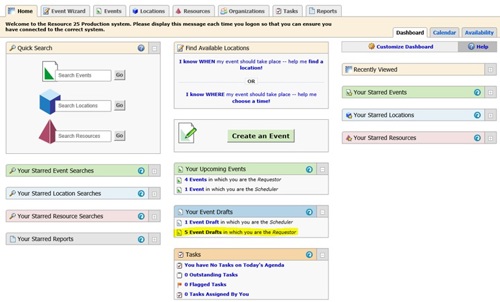 This shows you all of the Event Drafts you have requested.  Click on the Event Draft you want to edit.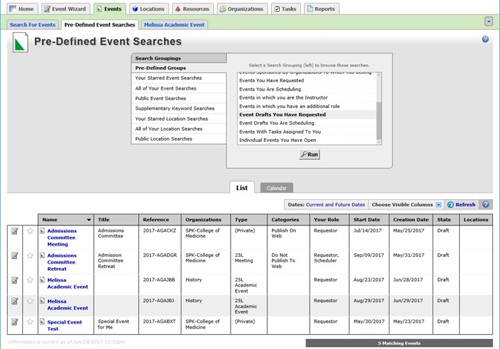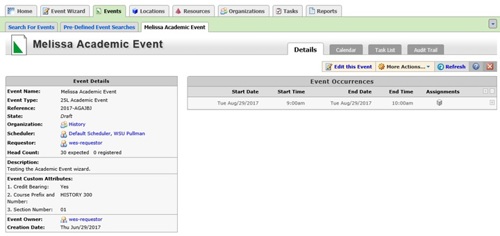 From here you can do the following:
Click Edit this Event

This opens the Event Wizard and you can go back through each step of the wizard and make changes.

Click More Actions and you have a list of options to choose from.

Copy this Event

Use this for Event Requests that have multiple days and different times for some of the dates

Ex: Alive, FFA, Writing Program Exams

Email Event Details

Use this to send a message to the Campus Scheduler to cancel the event request.