From the Main Menu select Curriculum Management, Instructor/Advisor Information, Instructor/Advisor Table.
Type in the ID number (with leading 0, ex:  099999999) or Last Name, First Name.
Click Search.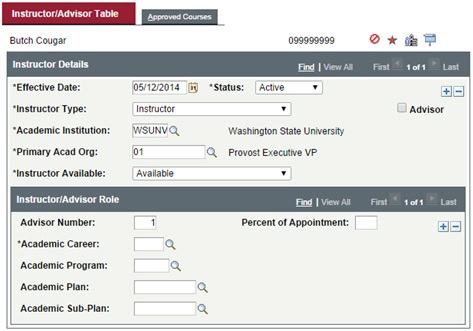 Click the '+' sign (under the word Last) to add a new row.
     -     Record 1 of 2 appears and the Effective Date is today's date.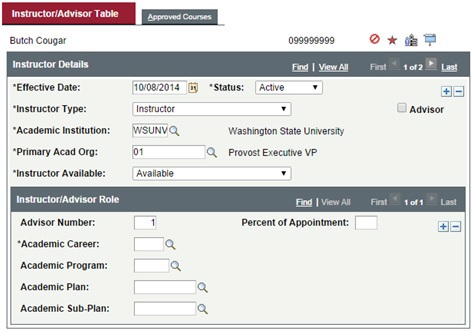 Change the Effective Date to the first day of the previous term or to the day after the date from Record 2.
Do not click Save.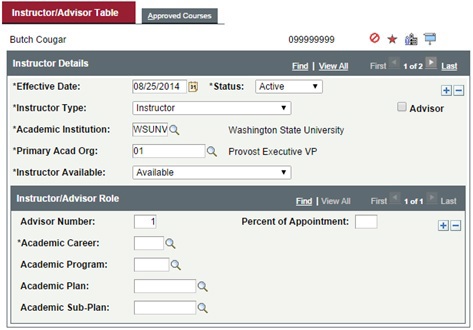 Click the Approved Courses tab.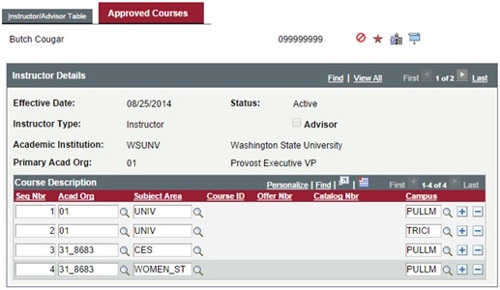 Click the '-' sign to remove the Subject.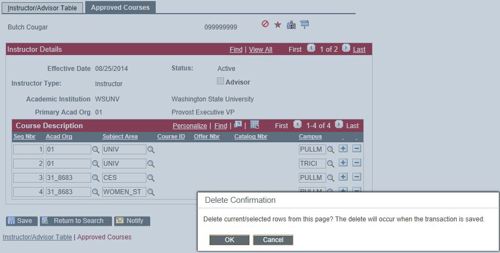 Click OK.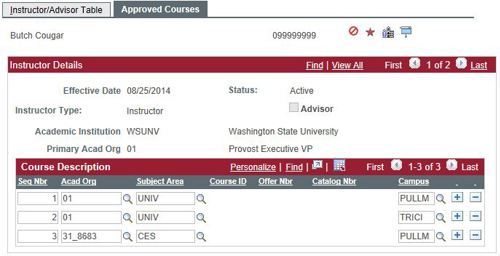 Click Save.
     -     The Instructor has been removed from Women Studies.